Congratulations to our state qualifier Jessica Jackson, who will be competing in March at the Denver Post State Spelling Bee. Kayo DeLeon and Sophia Perez were Sierra Grande runners-up.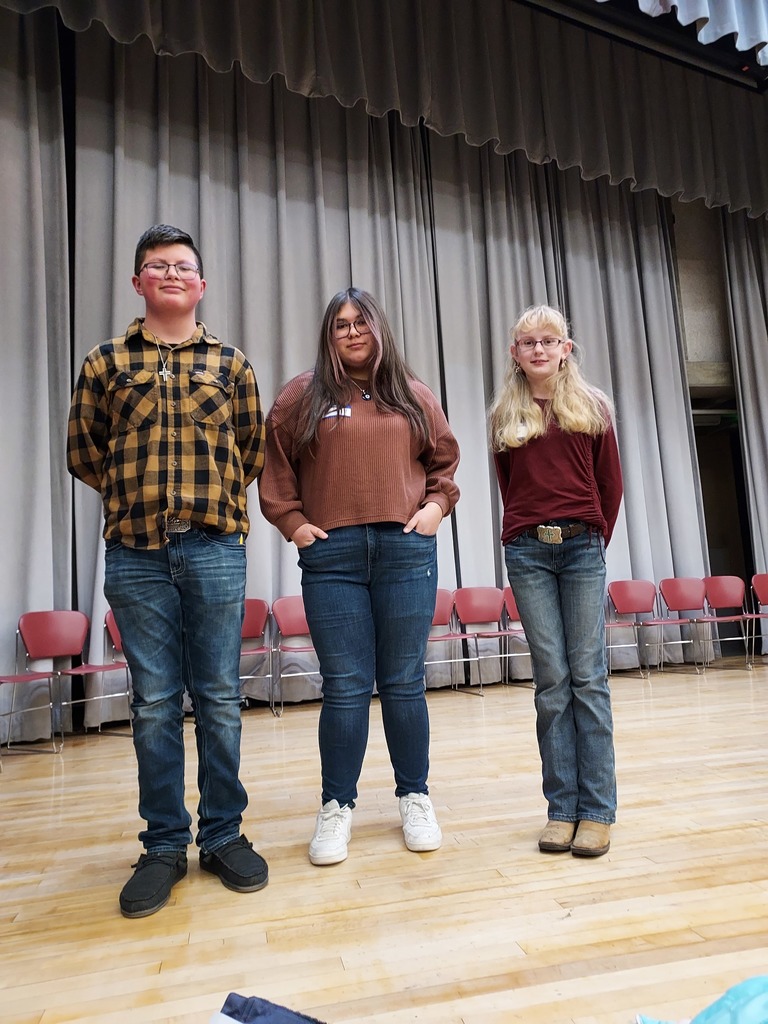 Congratulations to the following middle school students who participated in today's All Valley Spelling Bee: Sophia Perez, Kayo DeLeon, Jessica Jackson, Zeb Pepping, Samuel Gonzalez, Jhon Gallegos, Alliana Mullenix, Jacob Portillo & Liam Lippus

Parents, Tomorrow grades 2-5 will be participating in our January incentive activity. We will be going to the Fort, where we will be treated with some special activities, crafts, and goodies. We are lucky to have this great opportunity to have fun while supporting our local historic landmark right in our backyard. Those students who have 120 points and/or meet behavior criteria will be attending. Those who do not will stay here at school and catch up on work. Kindergarten and 1st grade have opted to do their incentive on Thursday afternoon. They will have a pizza party where they will be making and eating their own mini pizzas! Those students who have met the behavior and attendance criteria will be participating and those that have not will stay in class and finish work. Thank you, Mr. Paine
Get ready! The Scholastic Book Fair is coming our way (YAY!). Choosing their own books empowers kids and inspires them to become bolder, prouder, and stronger readers. AND… as always, every book they buy earns rewards for our school.
Activities for the week!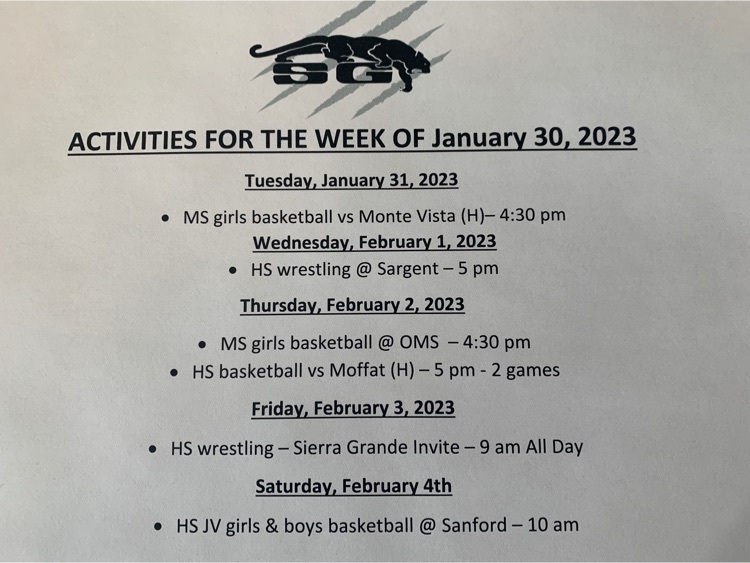 Work Session Board Meeting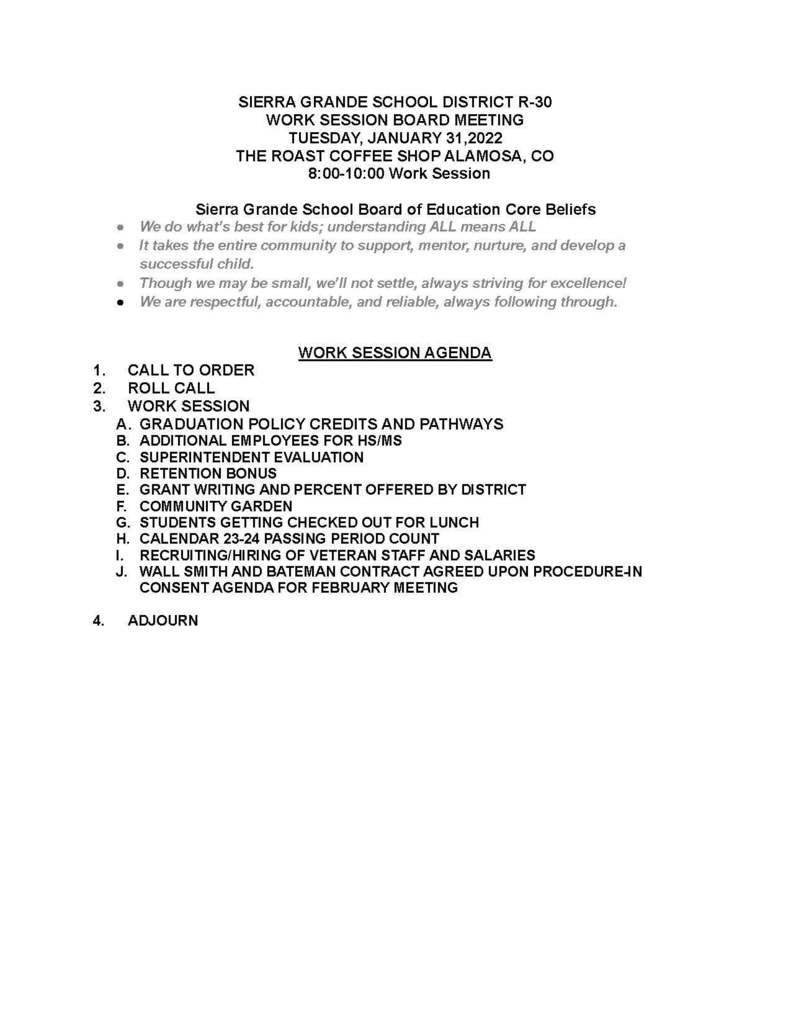 SG vs Antonito. Go Panthers!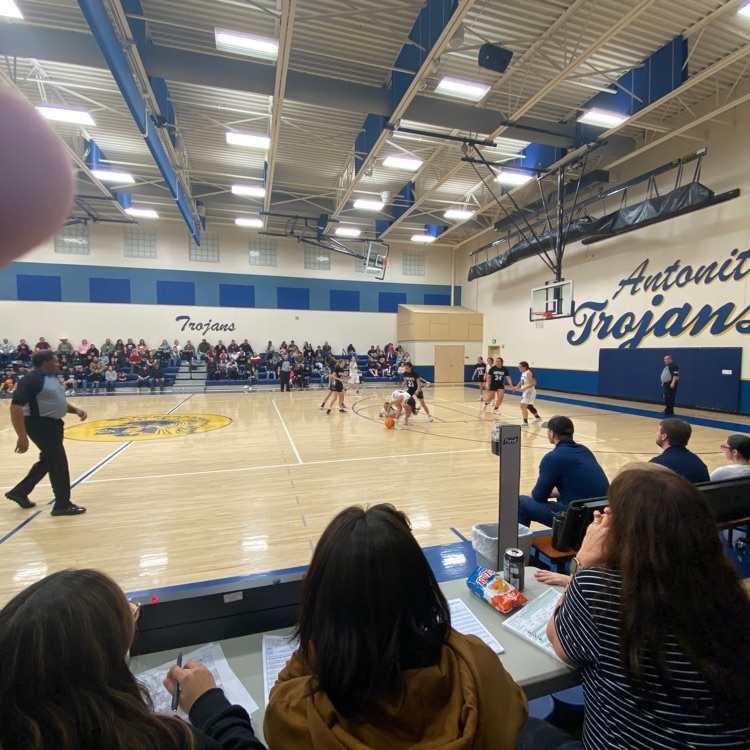 2nd day of Valley Classic. Go Panthers!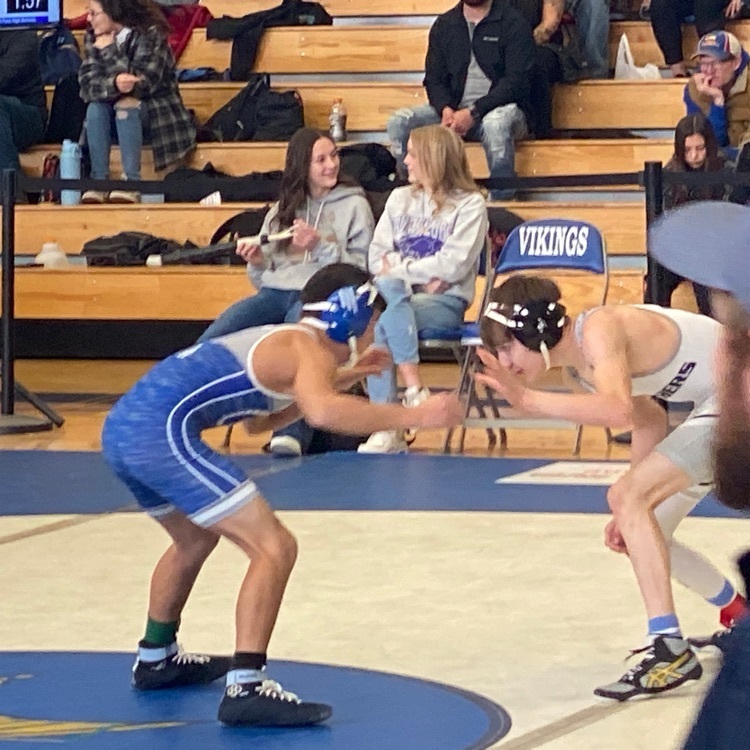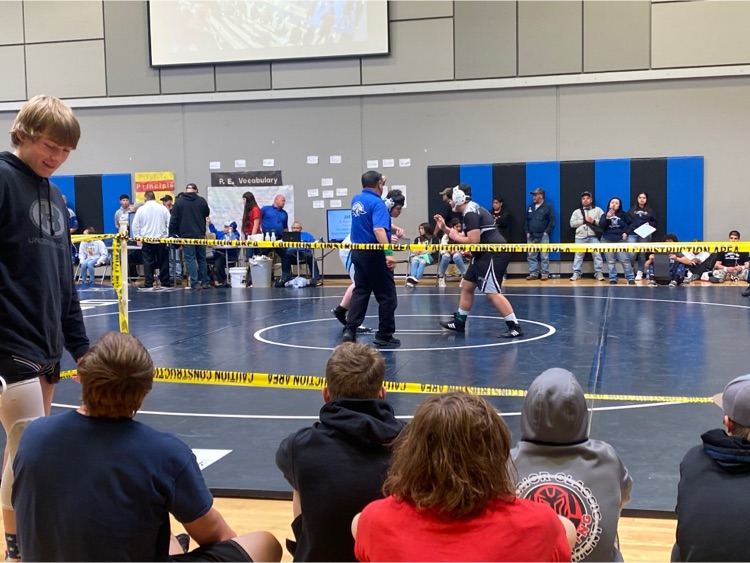 Go Panthers! Wrestling at the Valley Classic in Center.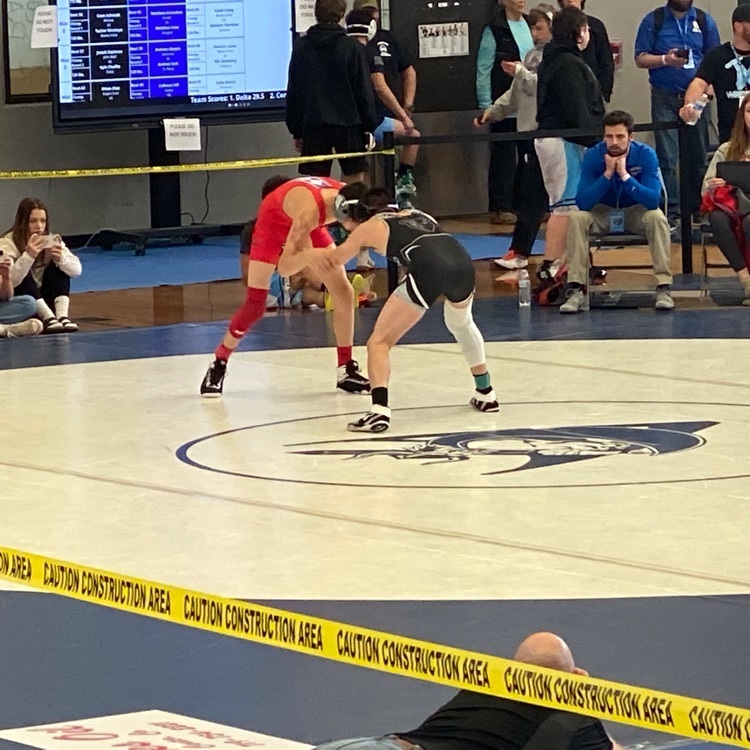 We'd like to thank everyone who attended our Community Night!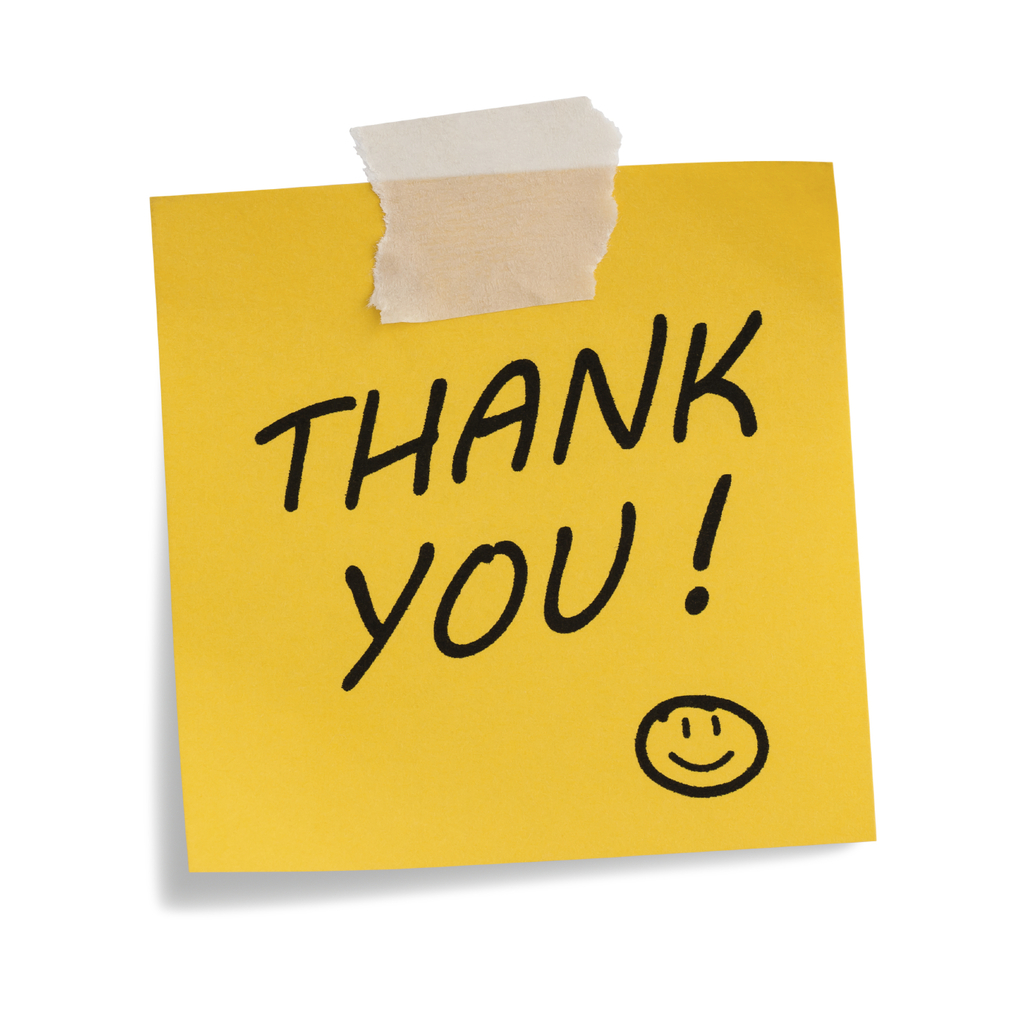 Congratulations to all our spelling bee participants and to Ms. Allaart for running the event. 1st Place Jessica Jackson 2nd Place Sophia Perez 3rd Place Samuel Gonzalez. Everyone who participated today will be attending the Valley Spelling Bee at Adams State next Wednesday (2/1/2023).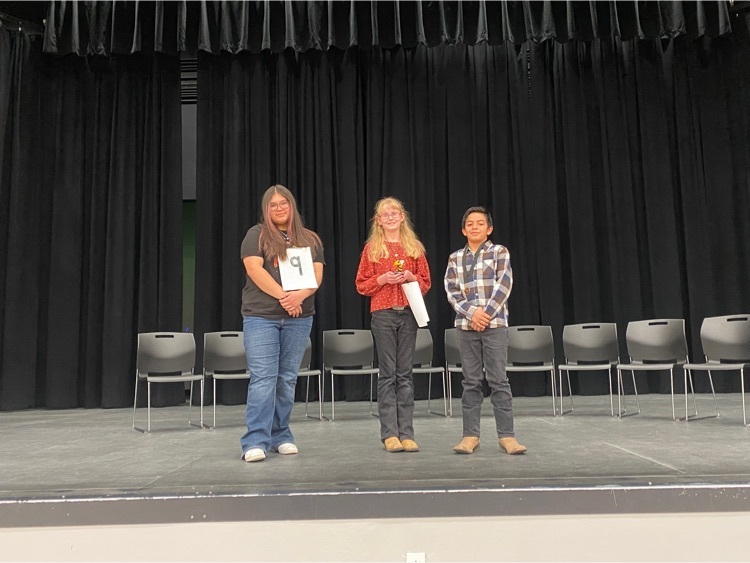 Middle School Spelling Bee is TOMORROW! 5PM in the Aux Gym. Come show your support for our awesome middle school students then stay for dinner and great conversation at the SG Community Night.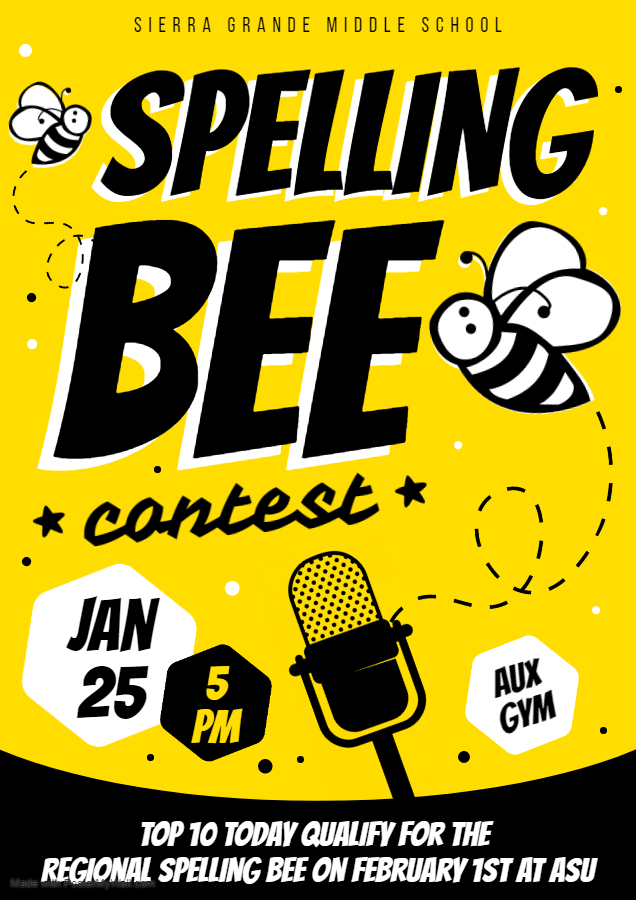 Sierra Grande Varsity team competes in the regional competition today.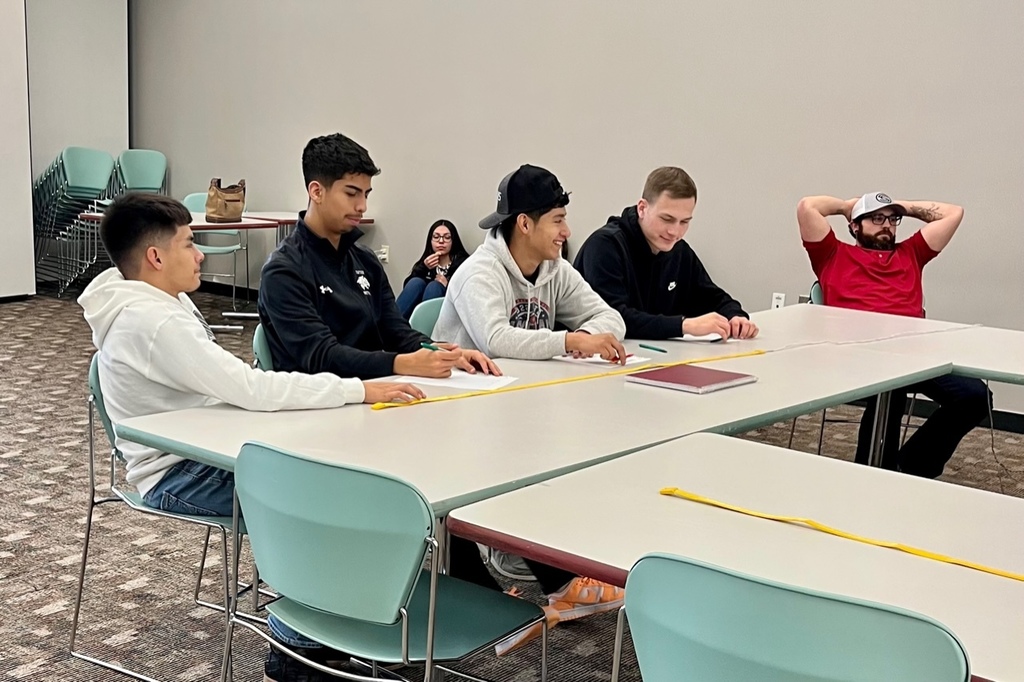 Activities for the week!

Good morning HS parents/guardians- This morning Mr. Mizokami reviewed our closed campus policy with all HS students. Please help us enforce this policy that was adopted in 2015. Thanks for your help.
HS wrestling is cancelled today at Trinidad.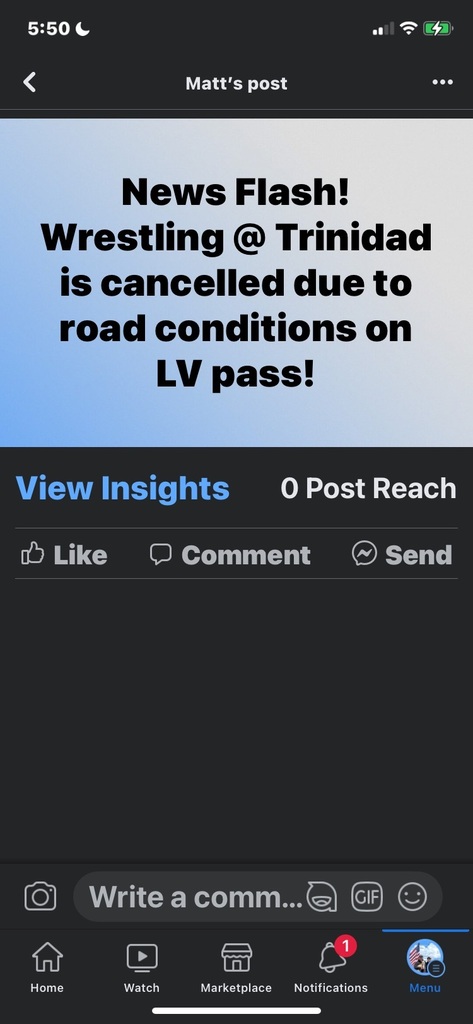 HS Wrestling Tournament in Trinidad has been cancelled, due to the winter weather conditions.

January is BOE appreciation month! We are very fortunate to have a school board who cares for OUR students. They have put in countless hours for our students and new construction of our school. We appreciate our governing BOE!

Attendance Letter and Policy from Sierra Grande. Physical copies of this letter will be mailed out with your students report card.